Business success starts with leadership
Visualise, benchmark, and optimise your leadership team – pre- and post-deal - with leadership analytics
Investment Director
CEO
Chair
Founder
Enhance the impact of the Leadership Team
Visualise the strengths, weaknesses, and dynamics of a leadership team pre- and post-deal.
Access leadership data and peer group analysis, to make critical leadership decisions that optimise business performance.

Watch Leadership Dynamics in Action
"The Dependency on the Leadership to develop value has never been so great"
Leadership is the most important value-creation lever in high-growth companies today. But it is frequently the last consideration.
By taking a data-led approach to leadership evaluation, development and change, Leadership Dynamics' insights support critical decisions on leadership design, competence, potential, and succession that drive performance and operational improvement.
Our objective, science and data-driven approach enables fast-growth businesses to optimise their leadership team for success by benchmarking against 7,000 high-growth leadership teams of private equity transactions. So, you can make the right decisions, to support the business sooner
Applications: How can I use Leadership Dynamics
Find out why Investors, Leadership teams, and Executives use Leadership Dynamics.
Global Private Equity Report
The Global Private Equity Report looks deeply into trends that are changing the PE landscape
Read more
It all comes down to the ongoing effectiveness of the Leadership team
Leadership is more crucial than ever…
Our clients know the market is more competitive than ever with their focus firmly on value creation.
Making the right leadership decisions early in the investment cycle has a direct impact on driving a company's performance– but leadership is often the last consideration. At the LCap Group, we provide objective benchmark analysis pre and post-deal to optimise leaders and leadership teams in high-growth companies.
Sign up for a download of our video…
Download to Watch
What Our Clients Say, Ian Quinlan, Founder and CEO of The Clearway Group
"Leadership Dynamics and PACE have been incredibly effective tools, evaluating and understanding both my leadership style and my businesses leadership capability, helping us chart a course forward through our value creation plans and ambitions".
People Science
Our analytics provides a trusted objective data-driven approach as to how to optimise the leadership team.
Leadership Dynamics is based on real leadership data from over 7,000 private equity transactions, providing independent, consistent, and reliable insights enriched by the user and their context.
Benchmarking leadership teams against a high-growth 'investor-backed' norm base makes it possible to pinpoint the characteristics of high-performance in leadership teams. By breaking down the key elements of leadership dynamics, leadership teams and their investors have the hard data they need to make difficult decisions – and start driving value, fast.
Bain Report
According to the Bain Global Private Equity Report 2022, a more analytical approach to talent, and linking requirements back to the value creation plan, is the key to getting these people decisions right, both consistently, and at speed.
"A rigorous, analytical approach makes talent decisions easier on everybody because it eliminates ambiguity about what's required to win." Bain Global Private Equity Report 2022.
Download the Report
"Leadership Dynamics and PACE have been incredibly effective tools, evaluating and understanding both my leadership style and my businesses leadership capability, helping us chart a course forward through our value creation plans and ambitions."
When joining James Hay as CEO, Leadership Dynamics enabled me to gain a strong understanding of the leadership team I was joining and ensure I was quickly able to affect and drive the team in the direction I sought. They further supported me in understanding the impact and effect of changes, before I sought to make them.
Richard Rowney
CEO, James Hay
Leadership Dynamics was able to help us understand the leadership complexities within our family-owned business, map out the opportunities for future development and leadership within the family and sustainably succession plan our businesses leadership requirements.
Henry Jones
Managing Director, Jonesco
Leadership Dynamic's unique capability to evaluate and understand the dynamics of the capabilities within the senior leadership team has helped my businesses understand and maximise the impact and value they collectively drive towards our value creation plan.
Mark Rogerson
Chair, Tax Systems
When seeking to reorganize and restructure our European business into a stand-alone business with a clearer and independent value creation plan, Leadership Dynamics was able to help us understand how best to implement the right structure within our organization and the right profile and experience to maximise our opportunity for growth.
Owen Michaelson
President, Covanta
Leadership Dynamics and the PACE assessment were capable of providing quantitative and qualitive insights into our leadership team, helping us rationalise the best route to develop and grow out the team.
My business had been going through a significant strategic shift, we were keen to ensure that the leadership team was effectively motivated and capable of delivering our ambitious plans for growth. Leadership Dynamics allowed us to understand the leadership capital within our business and how to optimize and effectively build on the team in place, ensuring alignment between individuals and our value creation plan.
Peter Sephton
CEO/VICE Chair, Nisbets
The results made us really focus and we made a conscious decision to bring people with previous experience in a similar growth stage into the team to help and guide us through our journey. The feedback was comprehensive, there was a good amount of data, and the different tools complimented one another. Everybody had individual feedback sessions which they found useful, and the incumbent team were able to see where they sit and understand what their next steps might be.
Samantha Westgate
CEO, Perfectus
Leadership Dynamics enabled us to determine how best to utilise the incumbent senior leadership team and underpin the necessary leadership change that would have to occur to ensure a successful growth journey.
Alison Endemaño
Managing Director, Oaktree (Sanlam)
Leadership Dynamics is the first digital insight product designed for individual leaders and leadership teams of high-growth founder-led or private capital invested companies. Leadership Dynamics is designed specifically to optimise the potential of an individual or a leadership team whilst maximising their performance within high-growth businesses. It provides leadership foresight on the performance and potential of individual leaders and leadership teams with objective data-driven analysis.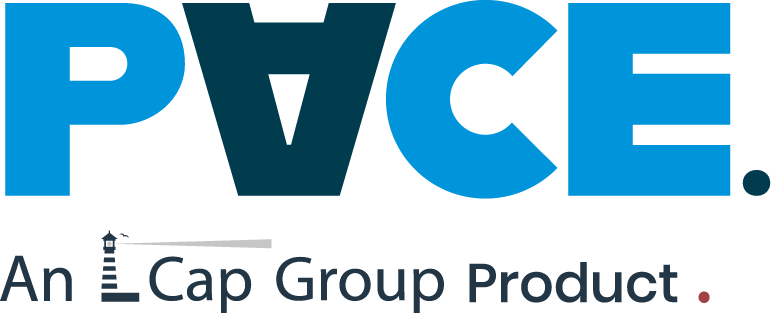 PACE stands for Pragmatism, Agility, Curiosity and Execution: and is the No.1 Private Equity behavioural evaluation, that allows high-performing leaders to understand their strengths, weaknesses, and the key to developing their performance levels. It is the only behavioural evaluation benchmarked against Private Equity executives, designed by leading psychologists, purpose built for the unique leadership demands of Venture, Private and Growth Capital.
Is data good or bad? We use data to empower individuals and allow for more informed decision making, as well as the significance of getting it right or wrong. We want to elevate the human, not degrade it.
The mathematical symbol "for All" is an upside-down "A." PACE is for all; Leadership Dynamics is for all. To uncover the essential behaviours seen among the greatest leading teams in high-growth businesses, we developed our PACE behavioural evaluation in partnership with leading academics and the private equity sector. We assess and improve the behavioural complementarity of leadership teams to maximise the impact of their experience and skills - we find and evaluate the best person from among the most diverse set of people, and we do it for everyone.