Client Led Insights
Working closely to understand our clients' different challenges throughout the leadership lifecycle presents us with an opportunity to develop new insight-led solutions. How can we assist you in your leadership challenges?
The Real benefits to Leadership Dynamics for high growth businesses and other ways Leadership Dynamics can support you
Fantasy leadership team
Fantasy leadership team
Indulge your curiosity and see how any leader impacts any business,
Model the impact of any leaders in any business,
Understand how a leader affects the incumbent teams' dynamics before appointing them,
Compare the effect of multiple leaders and changes within a business modelling their impact digitally.
PACE complementarity
PACE complementarity
"PACE Behavioural Analytics" measures the behaviours that matter to value creation and understand a leadership team behavioural dynamic,
Enables complementarity of individuals within teams highlighting behaviours that are a commonality and any potential outliers,,
Ensuring cognitive diversity is found within teams to provide a well-rounded view of how to best achieve value creation,
Determining the roles that individuals play within the team.
Value Creation Plan editor
Value Creation Plan editor
Model your own investment hypothesis and any leadership team's propensity to deliver it,
Choose and develop your own strategy for any given business,
Understand a team relative strength across different strategies for growth,
Highlight key leadership dependencies for successfully delivering strategies
Balance chart
Balance chart
Revolutionising the org chart: seeing beyond the job title.
Visualise teams collective balance and structure,
Benchmark the structure of the team against strategy other companies and our high growth norm,
Enable alignment between roles and individual potential to deliver maximum impact.
Potential development
Potential development
Identify the high potential leaders within the organisation and a development plan that supports them and your business objectives.
Evaluate high potential leaders for the future and build a sustainable leadership team
Create bespoke development plans for high potential leaders,
Ensure a sustainable and scalable leadership team into the future by developing your own talent
Impact onboarding
Impact onboarding
Assure your leadership decisions before you make them by evaluating the impact of potential hires.
maximise the speed to effectiveness of new hires by providing them and the incumbent team with rich insights on the leadership dynamics
Highlight key areas for concern in order to mitigate the onboarding risks of leadership change
Peer group benchmarking
Peer group benchmarking
Compare a leadership team with a set of peers and competitors.
Gain insights into how other businesses have successfully leveraged leadership to create value,
Enable dispassionate, objective analysis of leadership teams against competitors,
Determine your own peer group, be it competitors, analogous peers or the best performing companies.
Leadership bridge
Leadership bridge
Evaluate how you could and should optimise your leadership team to maximise their value creation potential.
Model an ideal end state leadership team that maximises your chances of success,
Identify the most impactful and least disruptive route to building your leadership team,
Build a tangible plan of action that helps you take your crucial leadership decisions earlier to help you make your leadership decisions earlier more transparency and greater confidence.
Arms-length team evaluation
Arms-length team evaluation
Benchmark arms-length insights into any leadership team at the click of a button.
Discreetly evaluating the structure, experience and behaviours of a business,
Drive Insights against your specific value creation hypothesis.
"Leadership Dynamics and PACE have been incredibly effective tools, evaluating and understanding both my leadership style and my businesses leadership capability, helping us chart a course forward through our value creation plans and ambitions."
When joining James Hay as CEO, Leadership Dynamics enabled me to gain a strong understanding of the leadership team I was joining and ensure I was quickly able to affect and drive the team in the direction I sought. They further supported me in understanding the impact and effect of changes, before I sought to make them.
Richard Rowney
CEO, James Hay
Leadership Dynamics was able to help us understand the leadership complexities within our family-owned business, map out the opportunities for future development and leadership within the family and sustainably succession plan our businesses leadership requirements.
Henry Jones
Managing Director, Jonesco
Leadership Dynamic's unique capability to evaluate and understand the dynamics of the capabilities within the senior leadership team has helped my businesses understand and maximise the impact and value they collectively drive towards our value creation plan.
Mark Rogerson
Chair, Tax Systems
When seeking to reorganize and restructure our European business into a stand-alone business with a clearer and independent value creation plan, Leadership Dynamics was able to help us understand how best to implement the right structure within our organization and the right profile and experience to maximise our opportunity for growth.
Owen Michaelson
President, Covanta
Leadership Dynamics and the PACE assessment were capable of providing quantitative and qualitive insights into our leadership team, helping us rationalise the best route to develop and grow out the team.
My business had been going through a significant strategic shift, we were keen to ensure that the leadership team was effectively motivated and capable of delivering our ambitious plans for growth. Leadership Dynamics allowed us to understand the leadership capital within our business and how to optimize and effectively build on the team in place, ensuring alignment between individuals and our value creation plan.
Peter Sephton
CEO/VICE Chair, Nisbets
The results made us really focus and we made a conscious decision to bring people with previous experience in a similar growth stage into the team to help and guide us through our journey. The feedback was comprehensive, there was a good amount of data, and the different tools complimented one another. Everybody had individual feedback sessions which they found useful, and the incumbent team were able to see where they sit and understand what their next steps might be.
Samantha Westgate
CEO, Perfectus
Leadership Dynamics enabled us to determine how best to utilise the incumbent senior leadership team and underpin the necessary leadership change that would have to occur to ensure a successful growth journey.
Alison Endemaño
Managing Director, Oaktree (Sanlam)
By Numbers
of investors that cite the quality of the leadership team as a key source for success
of CEOs who admit they don't know the right structure to enable their business to perform
of businesses make one or more changes to their senior leadership team during an investment cycle
of investors cite a management team's ability as a major drag on value creation
of leadership say they don't know the type of leadership required in their company
of leaders in Private Equity think they could have a greater impact outside their current role
Leadership Dynamics is the first digital insight product designed for individual leaders and leadership teams of high-growth founder-led or private capital invested companies. Leadership Dynamics is designed specifically to optimise the potential of an individual or a leadership team whilst maximising their performance within high-growth businesses. It provides leadership foresight on the performance and potential of individual leaders and leadership teams with objective data-driven analysis.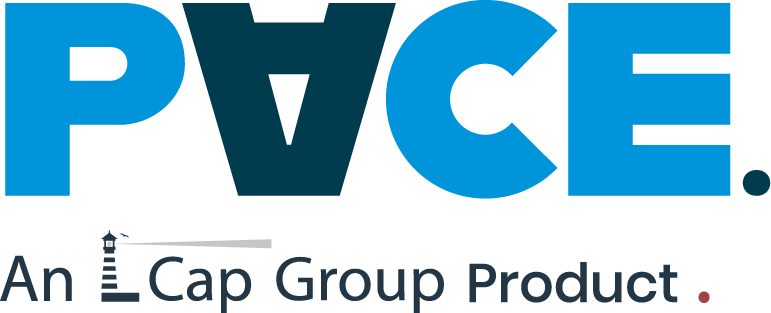 PACE stands for Pragmatism, Agility, Curiosity and Execution: and is the No.1 Private Equity behavioural evaluation, that allows high-performing leaders to understand their strengths, weaknesses, and the key to developing their performance levels. It is the only behavioural evaluation benchmarked against Private Equity executives, designed by leading psychologists, purpose built for the unique leadership demands of Venture, Private and Growth Capital.
Is data good or bad? We use data to empower individuals and allow for more informed decision making, as well as the significance of getting it right or wrong. We want to elevate the human, not degrade it.
The mathematical symbol "for All" is an upside-down "A." PACE is for all; Leadership Dynamics is for all. To uncover the essential behaviours seen among the greatest leading teams in high-growth businesses, we developed our PACE behavioural evaluation in partnership with leading academics and the private equity sector. We assess and improve the behavioural complementarity of leadership teams to maximise the impact of their experience and skills - we find and evaluate the best person from among the most diverse set of people, and we do it for everyone.